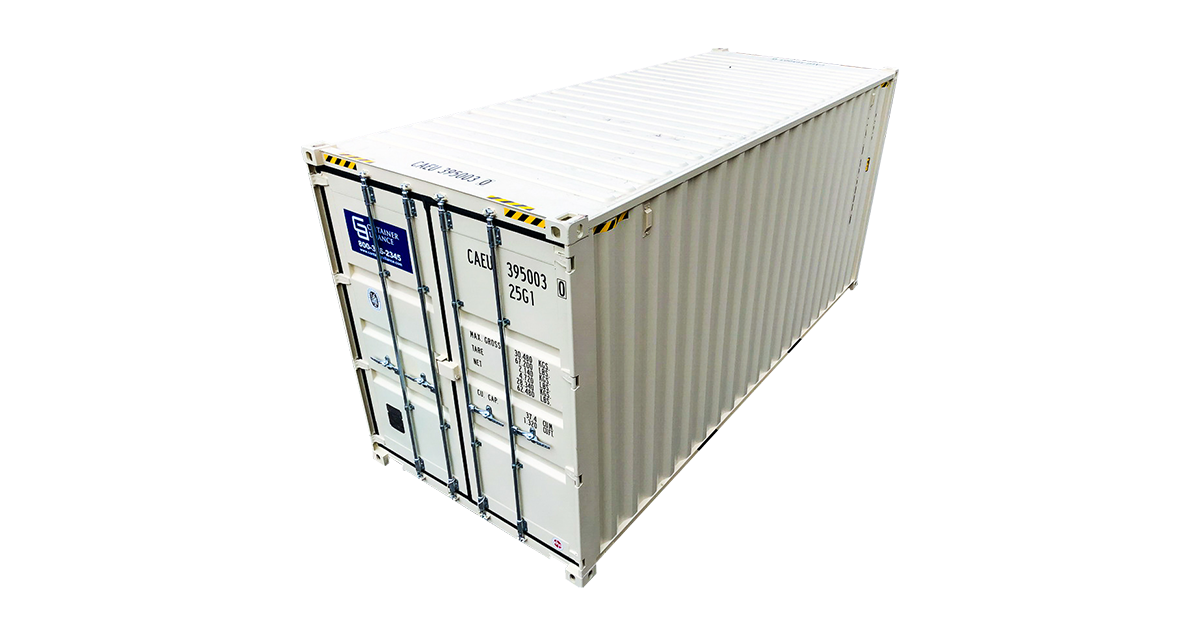 20' Rental Container
Security Lockbox
Marine Grade Plywood Flooring
Fits in Standard Parking Space
Available with double cargo door on both ends and open side options
Forklift Pock
Stackable
Overview
20ft storage containers | Shipping containers are the most popular rental unit we have in our fleet. The 20ft storage containers brings you 1,165 sq. ft. of space. This container features 14-gauge corrugated steel wall marine grade plywood flooring and safe and secure cargo door on one end. 20ft containers are capable of transporting over 60,000 pounds of cargo and are the most dependable heavy weight shipping vehicle world wide.
Residential Applications:
Home Remodels

Construction Projects

Car or Boat Storage

Farming or Hunting Equipment Storage

Tool Storage

Personal Storage
Commercial Applications:
Construction Yard Equipment Storage

School Yard Equipment Storage

Inventory Overflow

File or Record Storage

Hazardous Material Storage

Fire Department Storage
EXTERIOR
INTERIOR
DOOR OPENINGS
WEIGHT / VOLUME
FORK POCKETS

Length: 20'

Width: 8'

Height: 8' 6"

Length: 19' 3"

Width: 7' 8"

Height: 7' 9 7/8"

Width: 7' 8"

Height: 7' 5"

Tare: 4,810lbs

Max Gross: 67,200 lbs

Cubic Cap: 1,158 cu. ft

Height: 0' 4 1/2"
Width: 1' 2 3 /16"
Centres: 6' 9 7/8"
Build Quote
Container Alliance is now offering internet pricing.
Simply select your location, size, condition and door configuration to receive a quote instantly online.
For container rental pricing please call 866-870-3615