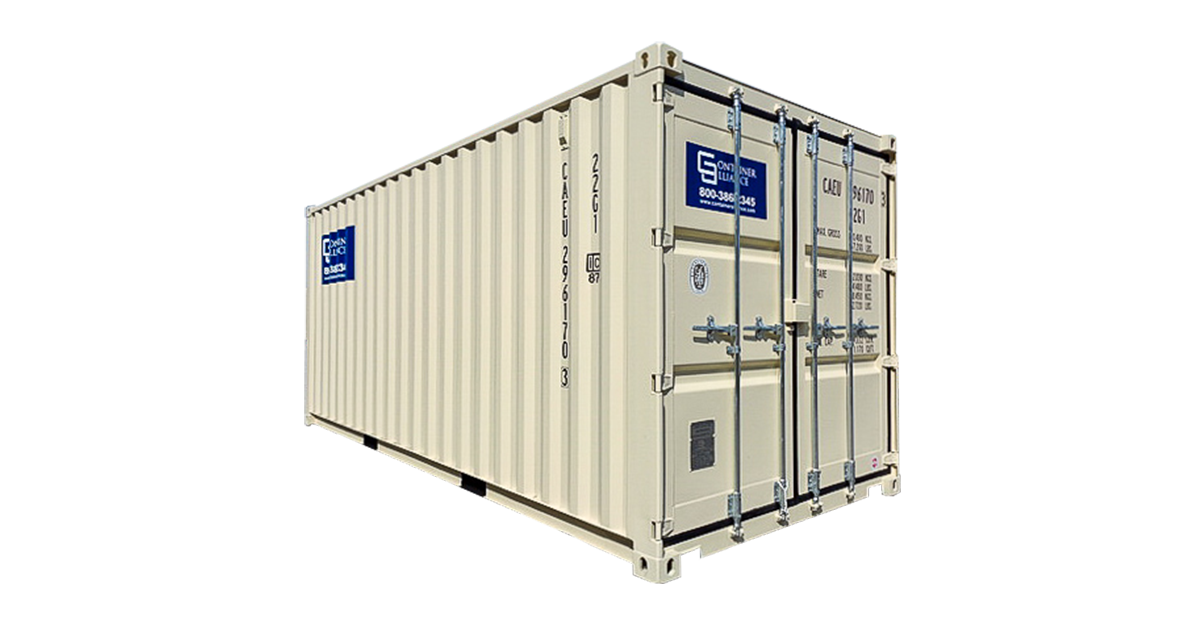 20ft One Trip Single Door
Like New Condition

Color Options

Lock Box Included

Eco Friendly Flooring
Overview
20ft ISO one trip containers are manufactured overseas — mainly in Asia — and shipped with a single container cargo load. Once containers reach their destination, they are often available for sale. These containers are an excellent choice because they have not spent time on the ocean or in a container depot / terminal. One trip containers are available worldwide in most port locations. We offer one trip containers in various sizes and door configurations from 10ft to 40ft in length with doors on one or both ends. We also offer "high cube" one trip containers in the same dimensions and configurations.
The 20ft ISO storage container or 20ft shipping container for sale is comprised of 14-gauge corrugated steel and marine grade plywood flooring with a safe and secure cargo door on one end of the container. 20ft. shipping containers for storage will bring you 1165 cu. ft. of safe and secure space. This marine grade container is available in virtually every port city throughout the United States. The ISO shipping container is built to withstand 60,000 pounds of cargo, and are the most dependable heavy weight shipping vehicle in the world, and due to this fact are widely considered the best structure for portable storage, portable offices or any other application where structural integrity and security is paramount. We offer 20ft storage containers in all condition levels from new "one trip" units, IICL-5, cargo worthy, wind and water tight and "as is". We offer custom modifications on all container sizes including 20ft ISO containers.
EXTERIOR
INTERIOR
DOOR OPENINGS
WEIGHT / VOLUME
FORK POCKETS

Length: 20'

Width: 8'

Height: 8' 6"

Length: 19' 3"

Width: 7' 8"

Height: 7' 9 7/8"

Width: 7' 6"

Height: 7' 5"

Tare: 4,810lbs

Max Gross: 67,200 lbs

Cubic Cap: 1,158 cu. ft

Height: 0' 4 1/2"
Width: 1' 2 3 /16"
Centres: 6' 9 7/8"
Build Quote
Container Alliance is now offering internet pricing.
Simply select your location, size, condition and door configuration to receive a quote instantly online.
For container rental pricing please call 866-870-3615