Shipping Containers come in many sizes and colors. Below are descriptions of the colors we have available in One Trip Containers along with some added benefits.  We can always paint your container any custom color at additional expense if you do not see a color you are looking for.  
Slate Gray RAL 7015
Container Alliance stocks one trip containers in slate gray RAL 7015. This color is very popular for containers as structures, workshops, offices and garages.  Slate Gray blends in great in urban environments. Slate Gray also contrasts well with light gray interior color for product displays, trade show booths and other uses. This color is typically available but not always in stock.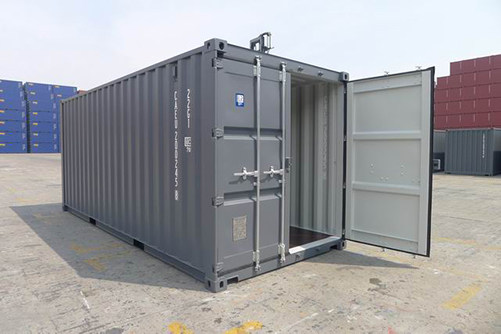 Light Ivory RAL 1015
Light Ivory is the most popular one trip container color we sell. Great for urban and rural settings, looks great, stays cool, blends in with natural landscapes.  We typically stock this color at all times.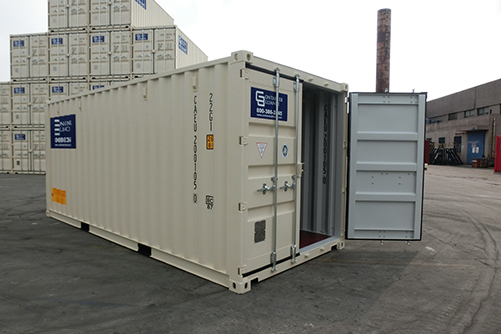 Desert Tan RAL 1001
Desert tan is a very popular color for many uses.  Blends in well in natural environments on farms, ranches and properties that have vegetation.  This color is the most popular color for military use as well. Desert tan is slightly darker than Light Ivory.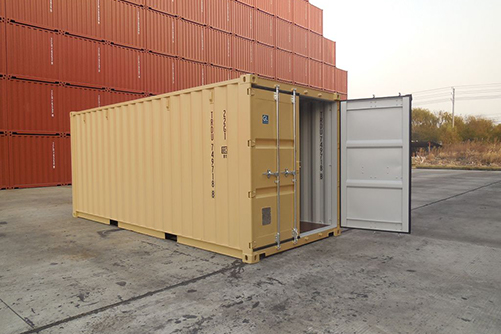 Light Gray RAL 7042
This is a great color for all uses and very popular.  Blends in well and looks great in Urban environments and parking lot.  This color will stay cool and typically matches the interior giving it a great look for trade shows and product displays.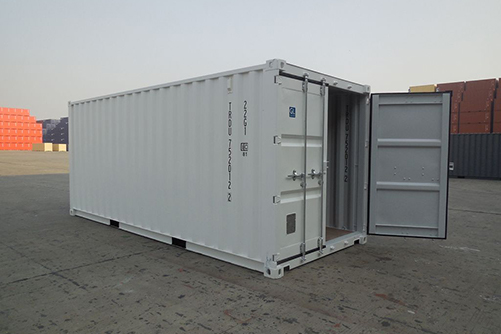 Give our sales team a call at (800) 386-2345 for more information regarding container color options or any other general questions.