As our population grows, demand for storage will continue to rise, a fact that will surely be exacerbated in large cities. Renting shipping containers for portable storage has revolutionized the storage industry, decreasing the use of traditional methods.
Los Angeles, California is one of the most densely populated cities in the country, and with that comes limited space and an inherent influx of people coming in and out of the city. When people move, it's very common to need somewhere to store their goods on a temporary basis.
Renting storage containers in Los Angeles can be a great solution to the issues that arise with a hustling and bustling big city. Storage containers are portable, extremely secure, and very cost effective—perfect for people both short on space and on-the-go.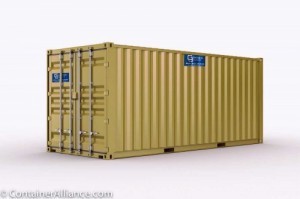 Let's face it: Los Angeles has always had one of the higher crime rates in the country. We're not proud of it, but it comes with the territory. If you're going to store your personal belongings, commercial goods, or industrial equipment, you might as well have the peace of mind of security.
An ISO shipping container has been significantly over-engineered using 12-14 gauge Cor-Ten Steel, and can withstand loads up to 65,000 pounds. These shipping containers are available at a fraction of what the cost might be to actually manufacture, so renting them for secure portable storage is a no-brainer. The containers are, of course, available for purchase, but with all of the municipal codes of incorporated cities in Los Angeles, sometimes it's tricky to place these cargo boxes on your property or place of business.
So, once again, renting cargo containers in Los Angeles just might be smartest answer to large city storage.
Why not just use traditional storage?
Traditional storage is inconvenient because it means your things are stored in a permanent location, making access can be a problem, especially if you need to move. It can also grow very expensive over time.
The benefits of renting storage containers in Los Angeles, CA are plain and simple: it lends directly to any curveball LA might throw at you. It's safe, secure, extremely weather/rodent proof, cost-effective, and portable. If you think you might need to rent storage containers in Pasadena, CA or El Monte, CA, the shipping container for portable storage is the affordable and super secure solution for you.
20' Storage Containers for rent are approximately $75 per month, and 40' Storage Containers for rent are about $115 per month. Depending on how long you plan on keeping the container on rent in Los Angeles, the delivery and pick up fees can be reduced. Either way you slice it, within the LA Basin, fees to drop off and pick up containers for rent never amount to much—the average is about $100.00 each way. So, as you can see, the numbers are minimal!
What about renting modified containers, or portable offices?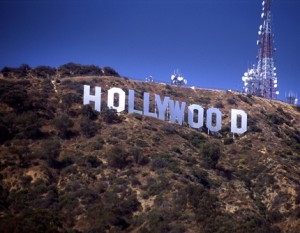 In Los Angeles there has been and always will be a huge commercial and industrial presence. From large commercial construction in the downtown area to residential building in Beverly Hills, renting portable site management offices or modified containers is inevitable.
The shipping container is a perfect solution. These heavy-duty cargo containers can be modified to custom specifications for different site requirements and are also available in pre-fabricated standard sizes such as 20' Portable office on rent or 40' Portable office on rent. Equipped with plan tables, shelving and desks—also fully wired and insulated—these cargo containers can easily be turned into a fully functional portable office that rent for a very low price.
Renting portable offices in Los Angeles can range in price from $125- $500 depending on the options selected. If a custom size or options are needed, the sky is the limit! Installation of motion cameras, doors and windows with security bars for additional protection and much, much more can be built in a very short period of time.
These portable offices, along with 10' containers for rent, or standard 20' and 40' containers for rent are just a few of the products that give consumers motivation to rent or lease storage containers in Los Angeles, CA.
By Gabe Crane, Container Alliance