So you're in the market for a container but there seem to be so many options. Trying to sift through all of the terms like IILC, WWT, and One Trip can be a little intimidating. There's no need to get yourself worked up over it because we have all the information you need to avoid a headache.
One Trip:
One trip containers are manufactured overseas – mainly in Asia and shipped with a single container cargo load. Once containers reach their destination, they are often available for sale. These containers are an excellent choice because they have not spent time on the ocean or in a container depot/terminal. One trip containers are available worldwide in most port locations. We offer one trip containers in various sizes and door configurations from 10ft to 40ft in length with doors on one or both ends. We also offer "high cube" one trip containers in the same dimensions and configurations. For more information on one trip containers, call your local sales representative today to find out which option best suits your needs.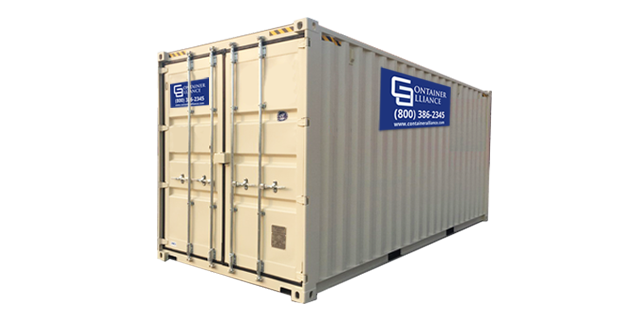 IICL:
IICL stands for "International Institute of Container Lessors". Essentially, the IICL has created a standard of inspection that ensures that an ISO Storage Container is in adequate condition to be long­ term leased for cargo transportation. This inspection criterion is mainly used by financial institutions, but we have found that it also guarantees a high ­quality standard that ensures your used container not only carries enough value but will also be dependable and last for many years. Ask your Container Alliance sales rep today to quote you for an IICL rated Storage Container. You may be surprised at the little amount extra you will pay above cargo worthy for these excellent units.
Refurbished:
A refurbished container is an excellent choice. Container Alliance signature refurbished units are not just "repainted"; they are fully refurbished. The Storage Container is first carefully selected, and then thoroughly inspected prior to work being done on the unit. The used shipping container typically has surface rust where it has been scratched or dented which is ground down and removed, exposing raw steel. All rough spots are removed along with any dirt and old decals. The container is treated with a rust prohibitive primer and rust prohibitive paint. After the paint dries, the Storage Container goes through one last inspection process, which involves testing the cargo doors and fixing them to ensure that they are functioning properly. The finished product on a refurbished storage container for sale provides more aesthetic value than a container that is labeled by the shipping line and will last much longer than an untreated shipping container.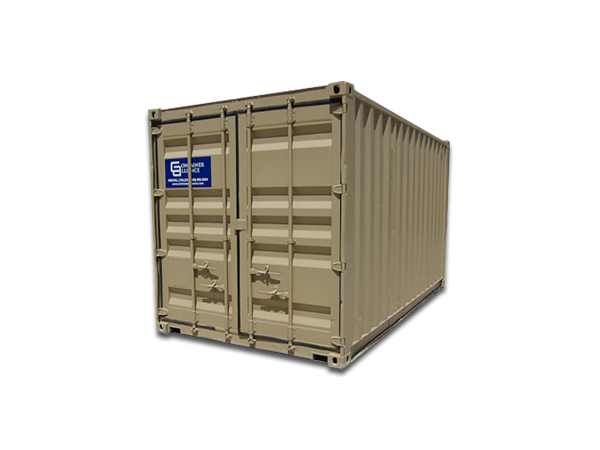 Cargo Worthy:
The title pretty much says it all. Cargo worthy means just that. A cargo worthy Storage Container has been inspected and carries a damage­ free certification. If your needs include shipment or there is a chance you may want to ship your container in the future, we recommend purchasing a cargo worthy Storage Container. Although this conditional category is a must for shipping we have found these containers ensure a higher quality storage or special project unit.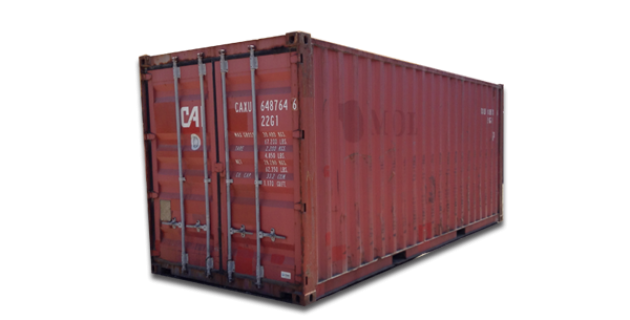 WWT:
Looking for the most economical yet functional solution for your Storage Container? Wind and Water Tight or "WWT containers" are the most affordable yet functional cargo boxes you will find. These containers are in abundant supply and range in condition. These units are typically randomly colored and contain surface rust mainly where they have been scratched or dented. When you work with Container Alliance, your Storage Container will be guaranteed to be Wind and Water Tight for at least two years, so ask your local sales rep about this particular condition category, as it is the most cost­ efficient portable storage solution.
As is:
ISO storage containers in "as is" condition have the potential for being damaged in the shipping process, structural problems or significant rust. These containers can no longer be considered "Wind and Water Tight". While Container Alliance typically does not deal with this condition category, ask your local sales rep about availability as they may become available at certain times.

If you have any other questions about container conditions please visit us at ca-containeralliance.com for more information. You can always email us at [email protected] or call us at (866) 919-4483 to speak with a sales representative.