As the weather warms up, firefighters are preparing for a long and busy fire season ahead of them. The Sherpa fires in Santa Barbara, California have already burned over 6,000 acres with only 20% containment. This is the fifth year of a punishing drought in Southern California, therefore the land is dry and unforgiving. Many of the plants are dry and will kindle the fire to feed larger fires especially with dead or dying trees. It is a good idea to prepare an emergency plan and take the practical steps to increase the odds of surviving an emergency situation instead of living in fear of it happening.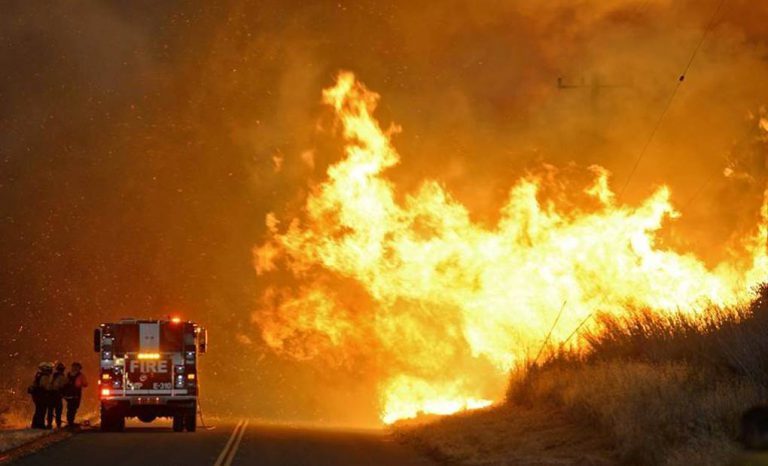 Photo: NBC
The Sherpa fires have damaged orchards and agricultural-related property and a state of emergency has been declared. People have had to evacuate their homes along with everything inside their homes.
Emergency Evacuation Storage Solution
Shipping containers have a high resistance to natural disasters and are structurally stronger than tents, wood, or plastic structures. Planning for an emergency situation is crucial especially if we can already predict the severity of the problem. With the drought still in effect in California, we know that areas are going to be extremely dry and susceptible to high temperatures and winds.
A great solution would be to load up each shipping container with different supplies: family supplies, medical supplies, administrative, survival kits, tools, support equipment, food, water, cots, bedding, and pillows. The containers can be stored at emergency evacuation sites so they can be ready to open on-site when needed.
No foundation or structural assembly is required. Our containers are in stock, ready to be shipped, and ready to use immediately. Containers are an excellent option because of their versatility, resistance, affordability, and transportability. With some modifications made, shipping containers can be transformed into shelters, portable clinics, military and police posts, and emergency offices. Shipping containers have so many diverse applications, being prepared for emergencies before they happen is vital in areas at risk for emergencies or natural disasters.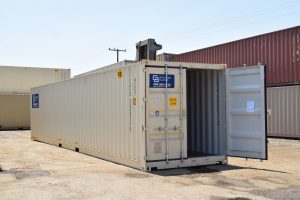 Container Alliance has shipping containers in various sizes and conditions. Shipping containers are available to rent along with purchase. Container Alliance wants to help you find the right solution for your storage needs. Visit our modifications options and see what customizable options are available to you. We can deliver a container directly to you on-site! Give us a call today at (800) 386-2345 or fill out a quick quote form.