Local Gems
Located in the Art District of LA is a colorful gem known as Shreebs. Shreebs outer appearance reminds me of a gallon of sorbet ice cream. However, underneath the colors is simply an old shipping container that has been painted in sexy colors to draw the eyes and attention of its customers. Painting a shipping container adds flair and what allows it to stand out. Shipping containers are a blank canvas for artists looking express their creativity. By painting the shipping containers specific colors you create a mood or certain vibe. The bright colors at Shrubs, their wooden tables, and the wide-brimmed umbrellas make drinking coffee and juice feel like your own personal paradise in area full of brick and mortar buildings that lack any unique qualities, just mundane and boring to say the least.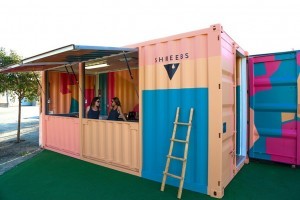 Photo: shreebs-arts-district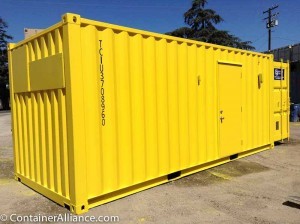 Alongside Shreebs, a permanent food lot made entirely from shipping containers will open up shortly and will be known as SteelCraft. The design will offer four restaurants, a coffee shop, a flower shop, a farm stand, and a satellite tasting room from Torrance Brewery along with Smog City. This type of structure will be the first of its kind in the LA county. Popular food trucks such as Seabirds, Working Class Kitchen, Waffle Love and Steelhead Coffee will all find homes at SteelCraft. SteelCraft will also be the first to have a ramen shop in the Long Beach area and will be known as Long Beach Ramen. SteelCraft is being built out 20-and 40-foot-long shipping containers. The demand for commercial and residential structures and the popularity of this trend means a whole new business for the shipping container industry.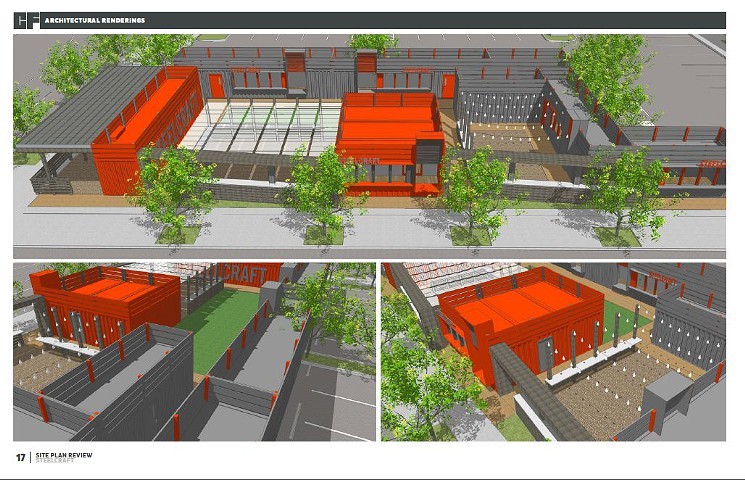 Photo: http://images1.laweekly.com/imager/u/745xauto/6271945/2d_model_of_steelcraft-_3_photos.jpg