Is it possible that one of America's best restaurants is cooking out of shipping containers? When they decided to renovate French Laundry's kitchen for its 20th birthday, they turned to an unconventional solution. Over the next 20 years, chef Thomas Keller transformed the historic building, which once housed a French steam laundry, into one of the finest restaurants in the nation. The French Laundry is a three-star restaurant, the highest possible score. Anthony Bourdain even called it "the best restaurant in the world, period." Dinner at French Laundry comes with a hefty price tag of $300 per person. Not to mention, getting a reservation has been notoriously difficult.
Instead of closing the restaurant during the renovation, they decided to stay open and cook out of shipping containers. Keller enlisted the architectural team at Envelope A+D to help find a solution that would keep the restaurant running while their new futuristic kitchen was being built. They built their temporary kitchen with four shipping containers tacked together. Originally the restaurant was going to be closed during the three-month renovation, but the construction schedule was pushed back and would remain closed until 2015, forcing them to find an alternative means.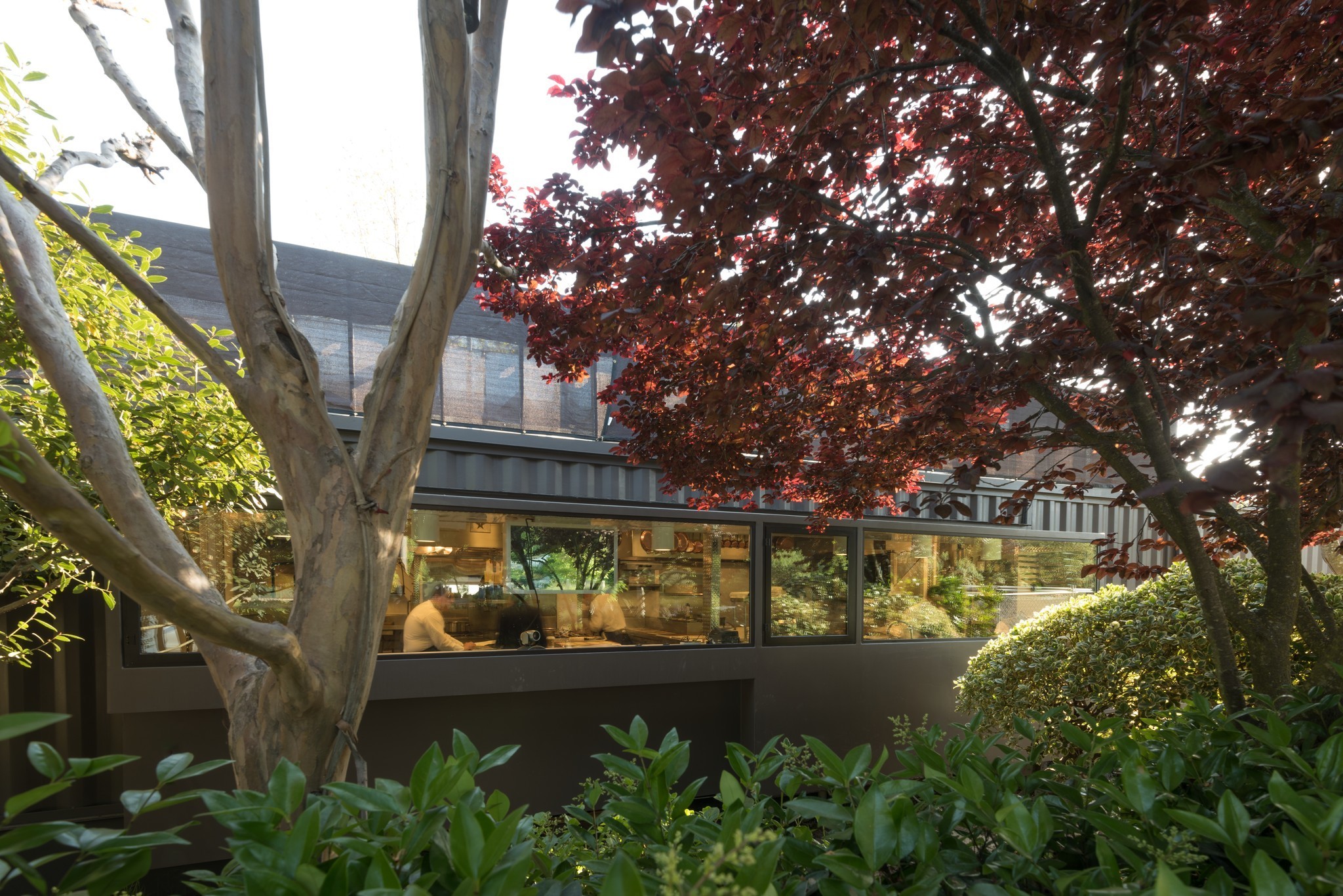 Photo: LA Times
When people think of shipping containers, they think of a big steel box with no windows. The four shipping containers used were cut and modified. Remarkably, the shipping container kitchen layout looked very similar to the old kitchen's layout. The dimensions were almost identical and even the pans and other cooking utensils are hung and stored in the same locations. Windows were cut out of the side of the containers so people could see the chefs at work. French Laundry is the only container kitchen in the U.S. to have three Michelin stars.
Recently, Container Alliance retrofitted a kitchen with shipping container pieces. The mastermind behind The Nook in Santa Barbara is legendary master chef Norbert Schulz. Schulz is redefining the culinary experience with his take on "soul food." Housed in a blue shipping container in a warehouse-style building, this unique restaurant concept is enhanced by the texture and color of the container. Inside the shipping container, customers can see Schulz work his magic through the large windows.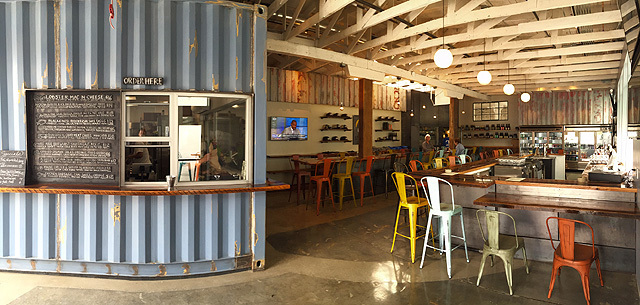 Are you are looking to remodel your kitchen? Why not buy a new one!
If you are planning on remodeling your kitchen or adding on a kitchen, Container Alliance can help you find a solution! We can help your dreams become a reality. We have containers in various sizes and conditions available. Shipping containers are completely customizable with a wide variety of modifications available. Let us help you find the right solution for your business needs. For more information, give Container Alliance a call at (800) 386-2345 or fill out a quick quote form.