Marathon Finishing Systems, Inc. is a company that specializes in the engineering, manufacture, and installation of industrial spray paint booths, blasting/grinding booths, mixing rooms, service bays, and specialized finishing systems. Their products are used for surface preparation, coating, painting, and finishing applications by virtually every segment of industrial production and manufacturing where high-quality finishing is required. They also provide full "Start Up" and training after installation.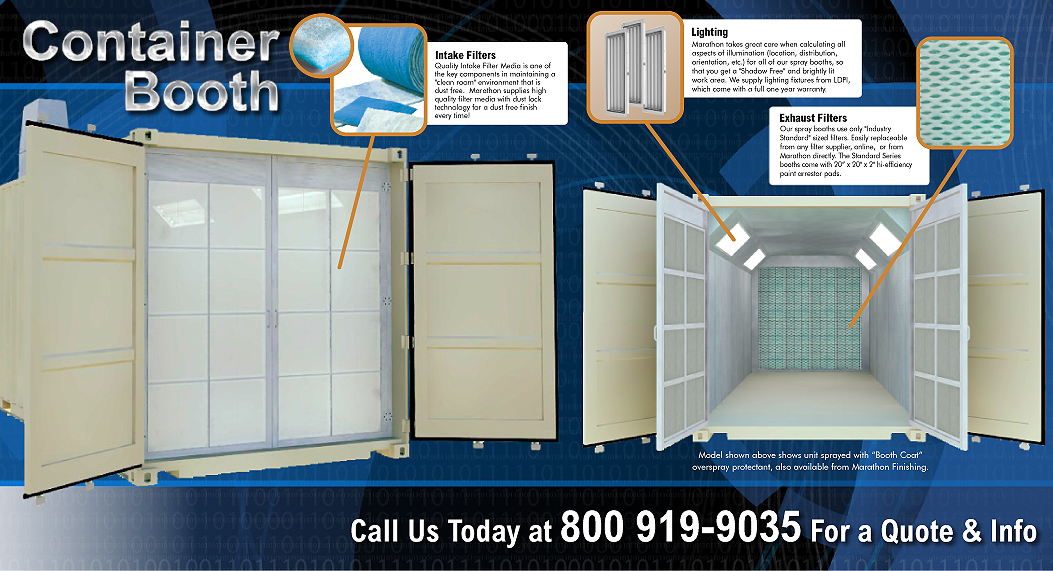 Container Alliance has been providing Marathon Spray Booths with containers since 2014. They were in need of one trip containers that they could convert into their spray booths. Shipping containers are known for their inherent durability and rugged construction. They are designed to withstand some of the roughest weather conditions on the planet. The one trip containers are an excellent choice because they have only been shipped with a single cargo load. They are the newest containers that we have and have not spent the time deteriorating on the ocean or in a container depot. These containers have not been handled as many times so they do not have as many dents, dings, and surface rust like the used containers. Since these containers are considered "like new," there will be no surprises and you will not have to worry about what your container looks like when it arrives.Transportable / Mobile Container Spray Booth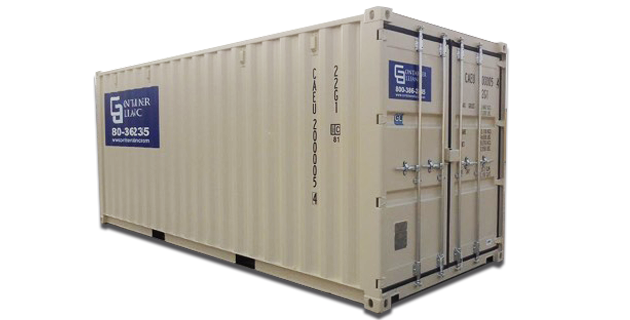 Transportable/Mobile Container Spray Booth
Marathon Finishing Systems, Inc. has engineered an innovative mobile spray paint booth, based around a standard shipping container. It is designed to be a mobile finishing solution that provides the same level of environmental control you would expect from a full sized booth installation without sacrificing the finish quality. Mobility and control… the best of both worlds!
This booth complies with all national safety codes and has many available options including a dry chemical fire suppression system. The versatile nature of the spray booth allows you to move the booth around when needed, whether you are moving it around your warehouse, around the country, or even around the world, just put it on a truck and you're ready to go!
There are no custom operational requirements for this booth, just drop it, plug it in, and it is ready to work! The mobility and the simple setup/teardown of the booth allow you to quickly move to a new job site and be "work ready" almost instantly. The convenience of the spray booth is undeniable, not to mention the high quality of the finished product. The container booth is a perfect choice if you need a high-quality finish but are seeking out a mobile solution at the same time. To find out more information about their mobile spray booths and the various product options and upgrades, visit Marathon Spray Booths or check out this informative brochure.
Container Alliance can help your business grow and expand. Give us a call today at (800) 386-2345 and we can discuss your options in further detail.