Our client was building a display/demo booth for a company that is committed to healthy living and nutrition. The company's goal is to help fuel your healthy plant-based diet with vegan protein and supplements. Our client was contracted by the company to build a display booth that was a fun and interactive experience for visitors, where their product could properly be displayed and presented.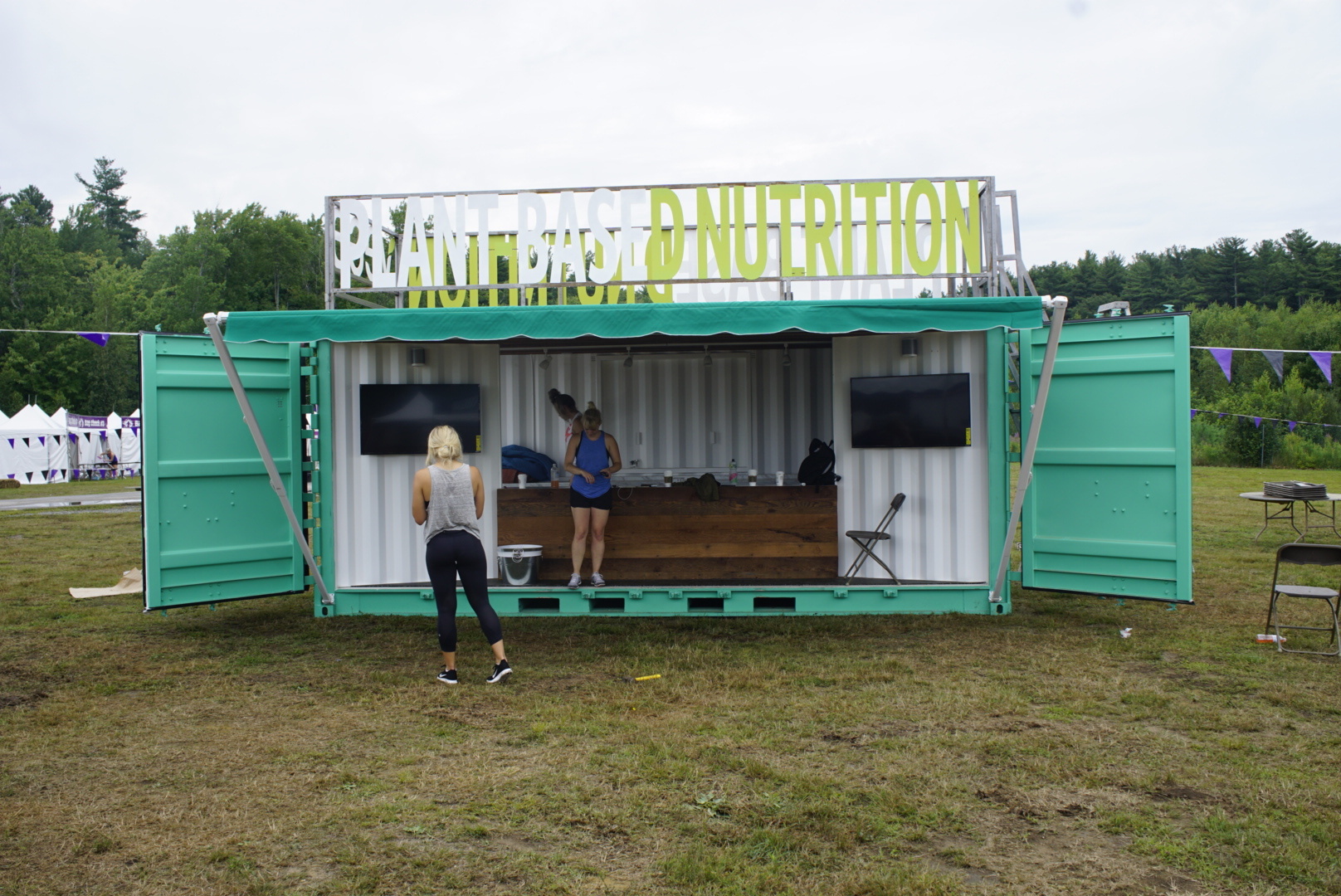 The client decided to go with a 20ft open-sided container because of the versatility and openness of the container. There are two large bi-fold doors on one of the side walls, this gives you access to an entire side of the container. Since the company wanted to sample their product for visitors, the container had to have electrical outlets for their blenders. We installed metal tubing on the interior of the container so our client could install a reclaimed wood ceiling that matched the reclaimed wood countertop. We made sure that the design had enough access into the booth along with the right accommodations for fixtures to support two television screens, track lighting, blenders, and a refrigerator.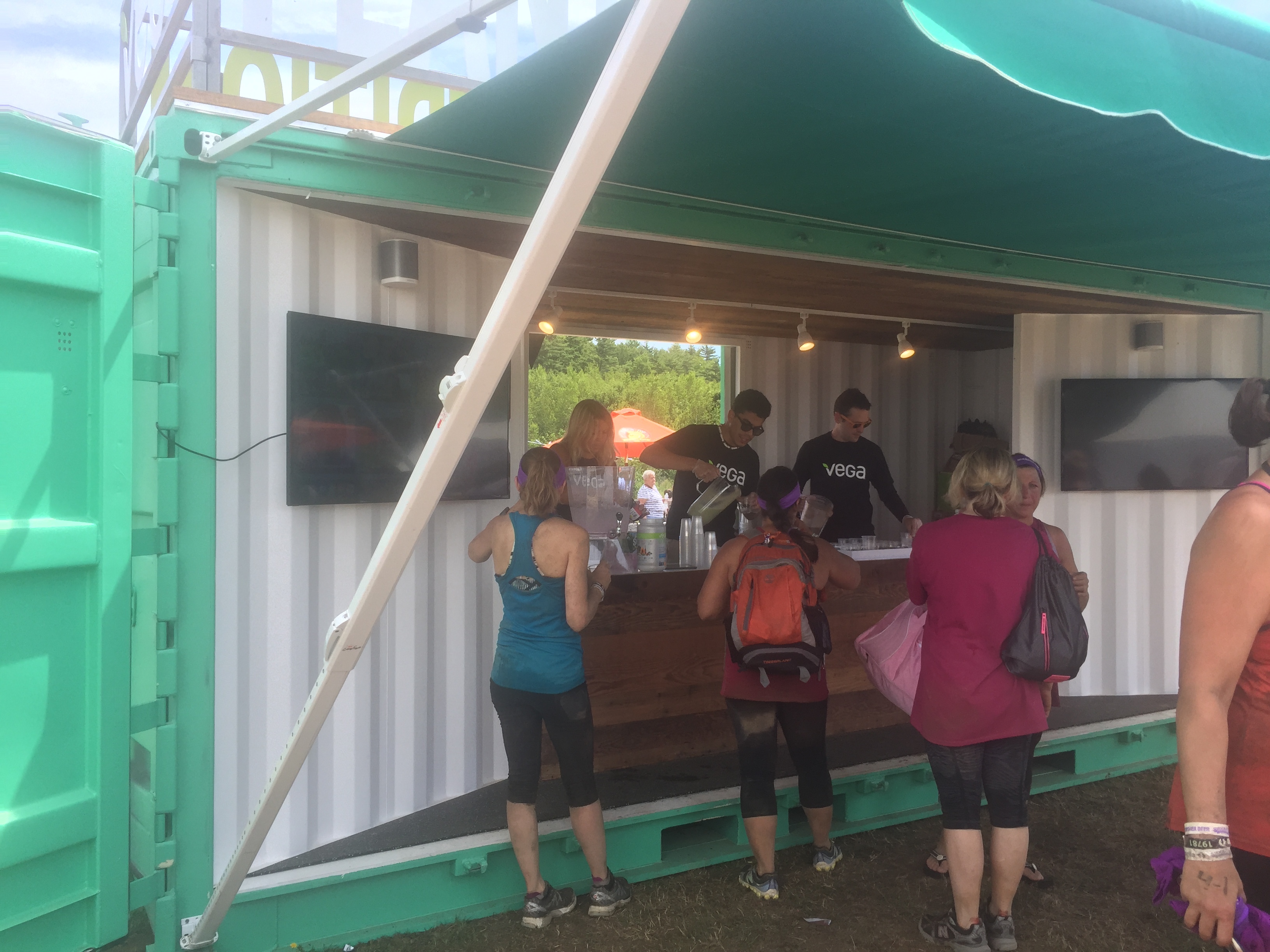 The client also desired to have a balcony space above their container along with an awning. Metal tubing was welded on the exterior for roof deck installation as well as support for the awning. The client also wanted the container to be retrofitted with counters and a sink. An exterior steel sliding window was added for some extra natural light. The client had us custom paint the exterior of the container green and the interior white. The green exterior matches the client's logo and product.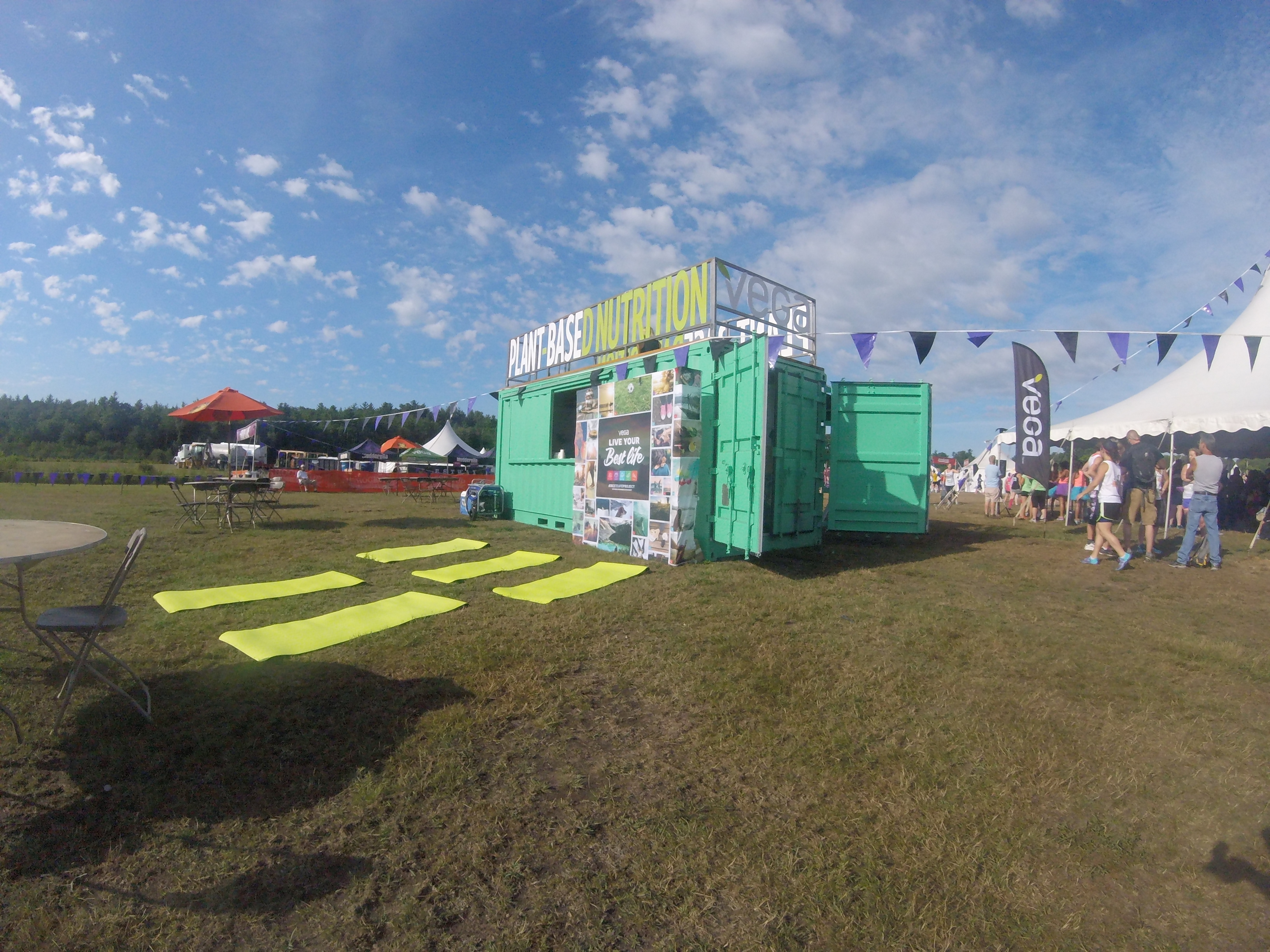 The Process
Our experienced and knowledgeable sales rep Ruston, met with our client Max at our shipping container yard so they could discuss container options and modifications. At Container Alliance, we want to make sure that all your questions are answered and you are confident in your purchase. Max had some questions about which type of container was right for his project and his client. He also wanted to make sure his client's needs were going to be met and that all of his ideas could become a reality. Max picked out a 20ft open-sided container, our yard manager and Ruston walked through the container and went through each detail of his plans to make sure they were capable of completing Max's vision. We want our customers to leave feeling happy and satisfied with their decision. At Container Alliance, we go the extra mile to ensure that our customers are receiving the highest quality of customer care.