Los Angeles, California is one of the most densely populated cities in the country, and with that comes limited space and an inherent influx of people coming in and out of the city. Is your home or business cramped for space in the Los Angeles area? Looking for a short term or long term storage solution? Container Alliance is your local source for storage container rentals and leasing with dependable and affordable products and exceptional customer service. Renting a container is a great option because they are compact, cost-effective, wind and watertight, and are secure.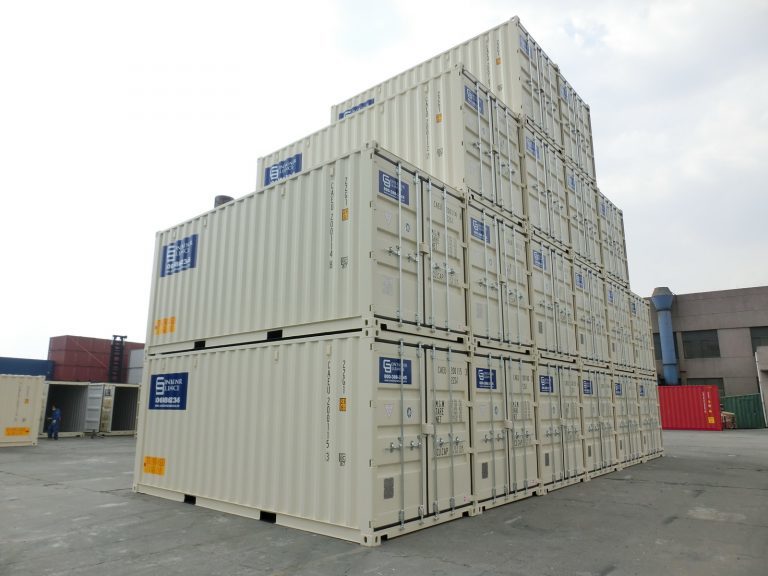 At Container Alliance, we have containers available in a variety of lengths ranging from 10 ft- 45 ft high cubes. A 10 ft container can squeeze into small spaces and would be ideal for a business or home that has a limited amount of space. Their corrugated steel structure makes them robust against the elements.
Film Sets
Hollywood is the land of the spotlight, where people go to become famous. With all the movie studios and movies and television shows being filmed, containers provide a great solution for production and on-set storage. Props, lighting, and costumes must be made available on site and made easily accessible during filming. Shipping containers are secure and durable and easily be transported from one location to the next. Our storage containers will keep contents safe and secure on location sets, no remote location is necessary. A typical film set container will store furniture, film equipment, delicate materials, construction crew storage, utility supplies, tools, and props. Many films will feature shipping containers in the actual movie as a prop on set. Shipping containers are so versatile because not only can they be used as a prop but they also have practical use while on set, as well as after. Having a container office on-location is ideal extra space for a makeup room, wardrobe, script writing, unpredictable weather changes, or just a lounge area. Renting portable offices in Los Angeles can range in price from $125- $500 depending on the options selected.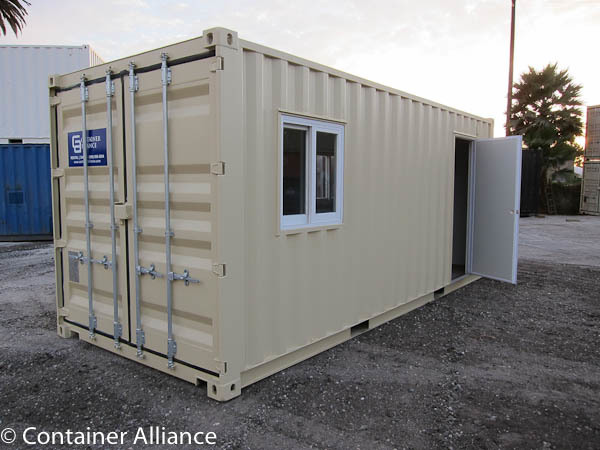 Privacy and Storage
Celebrities enjoy their privacy. There are tons of celebrities that live in Los Angeles who I am sure would love to have a safe and secure storage solution. Do you have enough space in your garage? Don't want your garage to get all cluttered up? Renting a container is a great storage solution because it does not require a remote location. Memorabilia, furniture, collectibles, art, clothing, and other important or delicate items can all be safely and securely stored inside your shipping container on your own property. You will have easy accessibility to your items when needed but our rental containers are secure and feature a lock box for added protection from unwanted visitors. Our containers are wind and watertight and are guaranteed to be rodent and insect free. 20ft storage containers for rent are approximately $59-$69 per month, and 40 ft storage containers for rent are about $79 per month.
Contact Us
Rent or buy a container today at Container Alliance. Give us a call today (800) 386-2345 and talk with one of our knowledgeable sales reps about your storage solution needs. We can answer any questions you may have because we want to help you find the right storage solution!